Some stories grab ahold of me from the minute I start reading them and insist that I must publish them. Francesca Forrest's novelette The Inconvenient God is one such story. I was intrigued by the idea that there might be a world in which gods could be formally decommissioned, and read the entire novelette in a single sitting. I am so excited that I'll soon be able to share this wonderful story with all of you. For now, I'll have to settle for sharing the beautiful cover that Likhain has created for this book: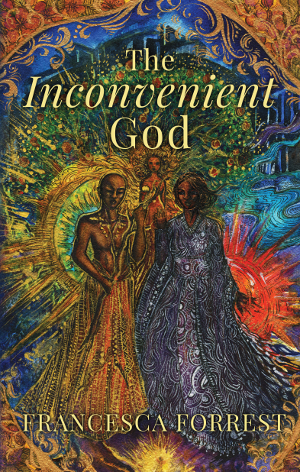 The Inconvenient God will be released on October 10, 2018. It will be available for pre-order on September 18.
Join our mailing list to get notified when the book is available, and to learn about all of our sales and new releases!