The Inconvenient God, Francesca Forrest's novelette about what happens when a government official tries to decommission a god who isn't quite ready to retire, is now available for pre-order. Release day is October 10, but you can pre-order the ebook now: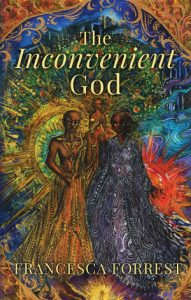 There will also be a paperback edition, available on October 10.
And we're running a promo! The Inconvenient God and Vanessa Fogg's The Lilies of Dawn are both novelettes that pull you in to a richly-imagined fantasy world, and both have female protagonists who must listen to their own internal compass to find the path forward that the divinities in their stories only hint at. And both have beautiful covers by the wonderful artist Likhain. In short, we think that anyone who likes one of these stories will like the other, so we decided to offer an encouragement to read both.
Through October 31, if you send us a picture of The Inconvenient God (ebook or paperback) or of the receipt for your purchase (be sure to blur out any credit card info!) we will send you a coupon code that will allow you to get The Lilies of Dawn for just $0.99! The coupon code will be for our GumRoad store. When you buy the ebook there, you get the mobi (Kindle), ePUB, and PDF editions, so you'll be able to read it on any ereader or print out the PDF and read on paper if you prefer.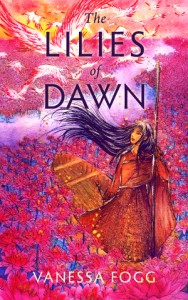 Here are the details: You can share your picture on social media or email it to info@annorlundaenterprises.com. If you share on social media, you can either tag Annorlunda directly (@AnnorlundaInc on Twitter, @annorlundabooks on Facebook) or screenshot the post. Then DM or email us, and we'll reply with the coupon code.
If you email us a picture, you are agreeing that we can share the picture on our social media feeds. If you want to remain anonymous, just tell us how we can refer to you in the post (e.g., "a reader in Tennessee" or "a fantasy fan" or something like that). Otherwise, we will assume it is OK to use your first name or your social media handle to refer to you.
If you've already read The Lilies of Dawn, you can still participate! Your promo code is transferable, so you can pass on the discount to a friend.
We love both of these stories and we think you'll love them both, too! Don't miss this chance to get two great fantasy novelettes for less than $4!