Out next release will be The Boy Who Was Mistaken for a Fairy King, by HL Fullerton. This is a novella infused with the magic of the woods and the cover by artist Meredith Dillman beautifully captures the spirit of the book.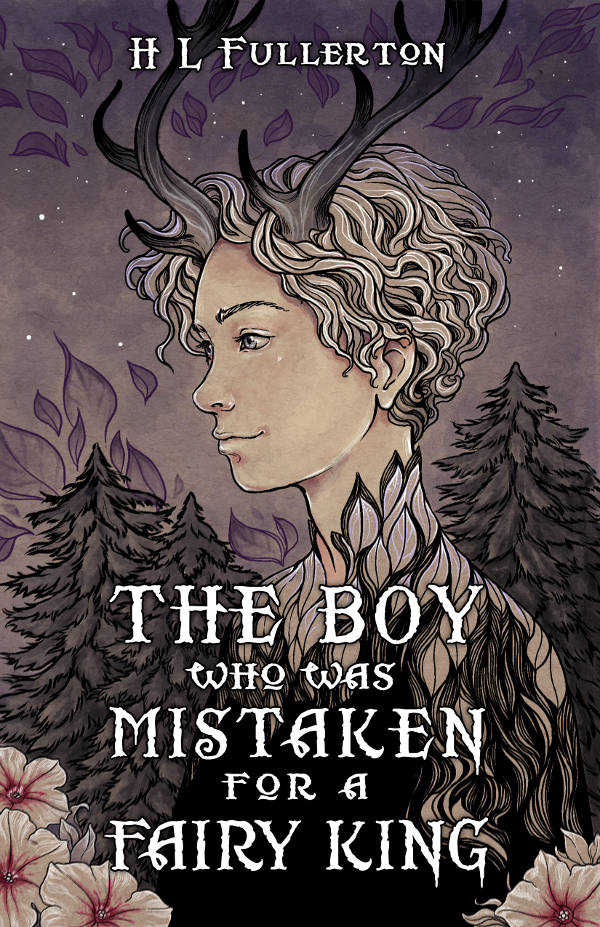 Here's the blurb from the back cover:
On the day Carl was born, the crocuses heralded the arrival of a special child. Or did they?
Carl King is an average boy, a gentle, kind, sweet teen who attracts an odd assortment of friends. He sometimes confers with trees… and just so happens to have antlers growing atop his head.
Evangeline Chase is an average girl from a close-knit family. She likes to run and enjoys a long walk in the woods… with her bow and arrow.
It's a match made in deep, dark magic.  A boy with antlers. A girl enthralled with the chase. A forest keeping grim secrets.
Everything seems fine until someone calls a Hunt….
The Boy Who Was Mistaken for a Fairy King will be out in November. Watch this space for another announcement when pre-orders are available… or sign up for our mailing list to to get a chance to be an advance reader. You'll also hear about all of our releases and sales, and be entered into our monthly drawing for a free ebook.