Lagoonfire, Francesca Forrest's novella that continues the story of Decommissioner Thirty-Seven, who we first met in The Inconvenient God, is now available for pre-order!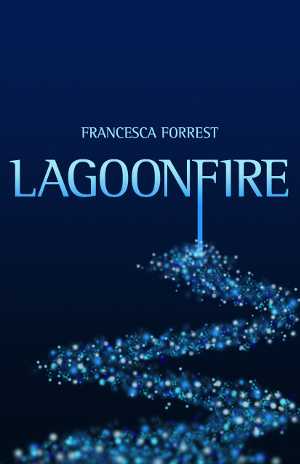 Set in a world in which gods can be decommissioned but humans must take care to conform with the beliefs of the Polity, Lagoonfire follows what happens when a god Thirty-Seven decommissioned is suspected of causing problems at a development project in his old haunts. As she tries to determine whether the problems are due to the retired god or a mortal saboteur, Thirty-Seven must fact a past she'd rather forget as well as the possibility that the future she's carefully constructed may crumble.
Release day is March 3, 2021. Pre-order your copy today!
Pre-order the ebook:
The ebook will also be available for pre-order at BN.com soon. Also, all of our ebooks are always DRM-free, so you can buy at any outlet to read on any ereader.
The paperback is also available for pre-order:
The ebook will also be available for libraries to purchase via Overdrive or Baker and Taylor.
You can also add Lagoonfire to your "to-read" shelf on GoodReads!