We're heading into award nomination season in the science fiction and fantasy genres. Annorlunda Books published two works that are eligible for nomination this year: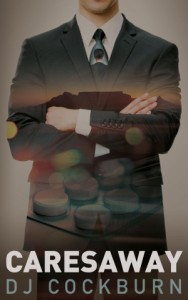 In the novelette category, Caresaway, D. J. Cockburn's all too believable story about what happens when a scientist invents a pill that can cure depression… but at a terrible cost.
Reviewers say that "Caresaway will keep you engaged at every page" and that "Cockburn's true gift lies in his pacing."
You can read an excerpt from Caresaway, or buy the book from Amazon, BN.com, GumRoad, IndieBound, iBooks, Kobo, or Smashwords.
In the novella category, Water into Wine, by Joyce Chng, which explores the meaning of identity and family, and how war affects the people caught in the middle. Xin inherits a vineyard on a distant plant, and has just adjusted to this new life when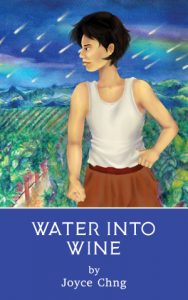 an interstellar war breaks out. Xin struggles to maintain the vineyard, and learns to fully embrace their non-binary gender identity.
Reviewers say "Water Into Wine is one of the most enjoyable reads I've had in a while" and "there is a rhythm to the language… [and] a satisfying arc for the characters."
You can read an excerpt from Water into Wine, or buy the book from  Amazon, BN.com,  GumRoad,  iBooks, IndieBound, Kobo, or Smashwords.
We're obviously a bit biased, since we wouldn't have published these stories if we didn't love them, but… we think both of these books are worthy of your consideration as you think about your award nominations this year! And as always, if you want to read one of our books but can't add afford to buy it, get in touch. We're happy to arrange for review copies whenever we can.