Our next book will be out in September, and we have a cover to show you!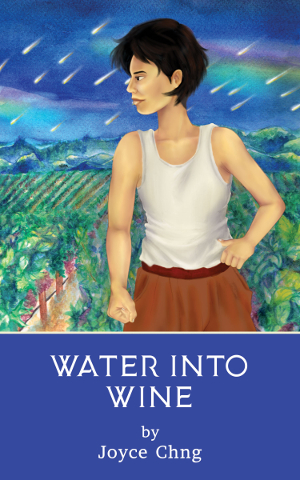 Water into Wine, by Joyce Chng, is a space opera set on a distant planet. Xin inherits a vineyard there, and moves to build a new life. But an interstellar war intervenes, putting everything at risk… and Xin's understanding of family and sense of self must evolve in the face of this challenge.
The cover art is by Dhiyanah Hassan.
Here's a quote from the book as a preview:
"I wonder how the wine will taste. Will people taste the fear—the terror and anxiety—when they drink? A tart wine with hints of berry and blood? A spicy wine, laced with cinnamon and gunpowder, great for a summer evening?"
Water into Wine will be out September 27, 2017. It will be available for pre-order August 30.