We're very excited to show you the cover for our next release. Arctic Adagio, by DJ Cockburn will be out in late May or early June, and we just love the fantastic cover designer Nerine Dorman created.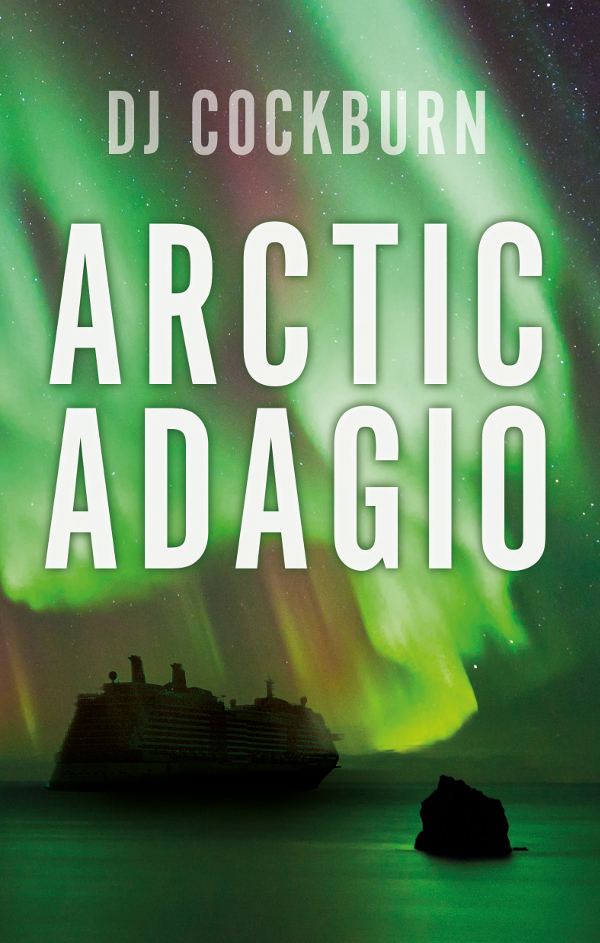 Arctic Adagio is a tautly written mystery novelette set on a a luxury cruise ship that accepts no national jurisdiction. The story takes place in an all-too plausible future in which the very wealthy buy impunity from the law and everyone else scrambles for a foothold on a decent life.
Superintendent Rex Harme's job is to protect the super-rich from pirates and anarchists. It's not his job to investigate them. If they cared to be investigated, they wouldn't be living on a luxury cruise ship that accepts no national jurisdiction. But when one of the super-rich is thrown into the Arctic Ocean, Harme will need to remember the detective he used to be because someone is going to pay for that murder – but whether or not the right person pays depends on whether Harme can beat the clock he isn't supposed to know is ticking.
You may recognize DJ Cockburn from his earlier novelette, Caresaway. We're delighted to have the chance to share this new novelette with you all, too.  If you want to be sure you don't miss this book when it comes out, join our mailing list. You'll get notifications of all our new releases as well as of sales, and once a month, I pick a random subscriber and send them a code for a free ebook!