Looking for something sort of spooky to get you in the mood for Halloween? Small and Spooky, a Taster Flight of classic short ghost stories is just the thing. Each of the six stories in this collection involves a child, so the flight is spooky, with a hint of sweet.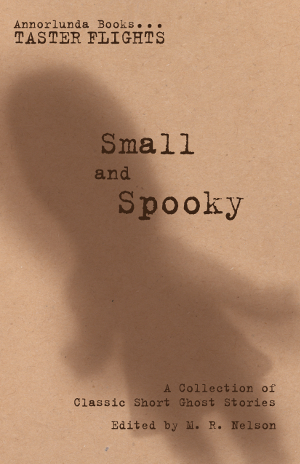 The flight includes:
The Other Child, by E. Nesbit
The Wind in the Rose-bush, by Mary E. Wilkins Freeman
Their Dear Little Ghost, by Elia Wilkinson Peattie
Morella, by Edgar Allen Poe
The Old Nurse's Story, by Elizabeth Gaskell
The Doll's Ghost, by F. Marion Crawford
The ebook is available on Amazon, BN.com, Gumroad, and iBooks. It will come to Kobo soon. The paperback is available at Amazon and Createspace, and will be available at BN.com and Indiebound soon.