One of the first books we published was Okay, So Look, Micah Edwards' humorous retelling of the Book of Genesis. Now he's back to retell the stories in Exodus with in the same humorous—but accurate!—way.  And here's the cover of that new book, called Here's the Deal: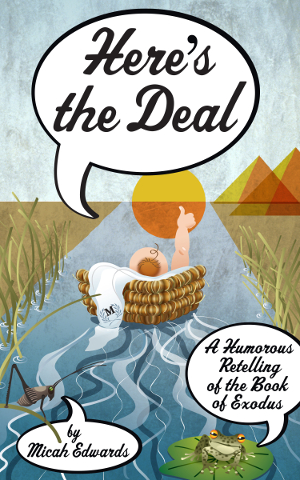 The cover was created by Susan Lavoie.
Here's the Deal will be available for pre-order April 17, and will be released on May 8, 2018.
Join our mailing list to get notified when the book is available, and to learn about all of our sales and new releases!