We've got another great cover to share! This one is for Nontraditional: Life Lessons from a Community College.
Nontraditional will be out next March. Here is the fabulous cover Susan Lavoie designed for it: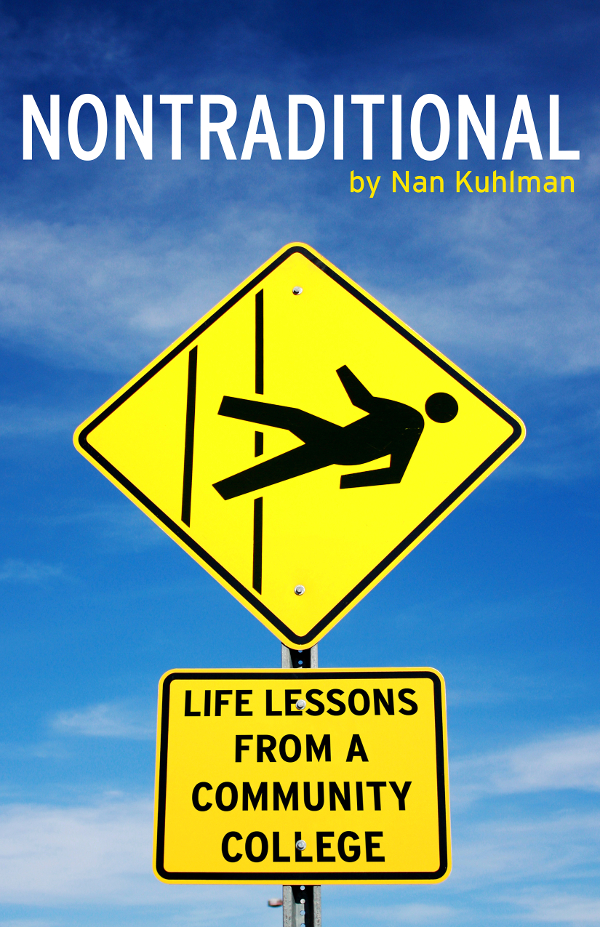 Nan Kuhlman is an author, freelance writer, and part-time community college professor. This collection of linked essays introduces us to her students, many of whom are "nontraditional"—returning service members, laid off factory workers, and a range of other people who never thought they might be "college material."
"Nontraditional" also describes Kuhlman's own career path. She interweaves her own story with those of her students. The result is a book of essays that will leave you thinking about the power—and limits—of second chances.